Welcome to Cosmos Education
Cosmos Education is an international non-profit organization dedicated to improving science education in developing countries. We focus on the role of science and technology in health, the environment and sustainable development. Please read our mission statement for more information.
Resources
Over the course of its outreach work, Cosmos Education has used many different activities to demonstrate scientific ideas. They are available for download for non-profit use on our Resources Page.
Kenya - 2012
Cosmos Education ran a project in Nairobi, Kenya, during October 2012. Details to follow soon.
Zambia - 2011
Cosmos Education UK and Cosmos Education Zambia ran a project in Lusaka during May and June 2011. Volunteers from Zambia, UK and USA worked in a small number of schools to help inspire students to pursue an interest in science. You can read about our work on this page.
Cosmos Education Links
Cosmos Education Kenya blog.
Cosmos Education USA overview document and flyer.
Cosmos Education Zambia Facebook Group.
Please Help Us!
If you'd like to support us, you can help by making a donation via our donate page.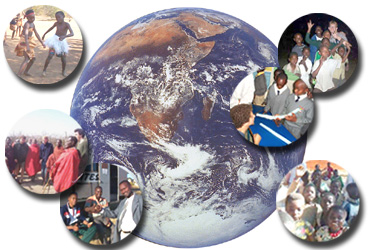 News Archive
Alex Tung
2010 - March
Alex has been a fantastic leader and volunteer in Cosmos Education since 2002. On the 24th of March, 2010, he lost his battle with cancer. We are greatly saddened by the loss of our close friend and colleague.
Cosmos Education Kenya in the news!
2008 - August
Isaac Musyoka sat down with a reporter at the Nairobi Sun to discuss Cosmos Education.