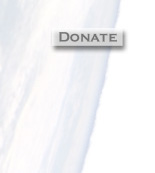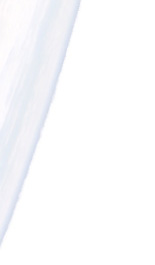 Cosmos Education UK
Status
Cosmos Education UK was founded in 2003 by its current committee. Cosmos Education UK is Registered Charity no. 1100278 in England and Wales.
View the Cosmos Education UK constitution.
Aims
The Aims of Cosmos Education UK are:
To advance the Science and Technology education of young people in developing countries and to inspire young people to stay in school and pursue careers that may assist in the sustainable development of their communities.
Activities
Cosmos Education UK has been involved in raising awareness of Cosmos Education and in generating in-kind donations (particularly of books.) CEUK has also helped found other Regional Branches.
In addition to this, CEUK has organised an event for the public in Hampshire, England, and is looking at ways to get British school pupils involved with their African counterparts. Several members of the committee have supported the Under African Skies expeditions as volunteers and through policy development discussions with the other branches. The UK Branch is also supporting much of the website development and produced the Handbook for Under African Skies 2003.
Donate
Donations may be made by cheque payable to "Cosmos Education UK". UK Taxpayers wishing to donate with Gift Aid should complete a form (PDF, 47kB) and include it with their cheque. Please post donations to: Cosmos Education UK, c/o Carol Lo (Treasurer), 12 Ellison Lane, Hardwick, Cambridgeshire, CB23 7QA, England.
Committee
Chair

Damian Smith
Damian first got involved in the other end of education through a year spent teaching English in Pakistan before going to university. While studying Physics at university, he was involved with the college students' union as Publicity Officer and later as President. He also got involved with the Cambridge Science Week Group and helped present hands-on science to the public on open days. Damian worked for EADS Astrium Ltd as a Firmware/Systems Engineer from 2000 to early 2008. While working in Stevenage he was Chair of the Astrium Young Professionals' Association for a year.
Since February 2008, he has worked for Global Inkjet Systems as the Senior Systems Engineer
In 2002 Damian helped found Cosmos Education UK and has been a trustee and Publicity Officer of it before becoming Chair. He also acts as webmaster for this website.
Treasurer

Carol Lo
Carol was born and brought up in Hong Kong. Her first exposure to international cooperation was at Atlantic College, where she studied on full scholarship with some 300 students from over 60 countries for two years, prior to attending university. It was here that she first developed an interest in issues in less developed regions of the world. She has since been involved in Science education outreach activities on four continents, including those with Cosmos Education.
Carol is a Chartered Engineer in her day job. She holds degrees from the UK and France, specializing in Electronics and Space Engineering. Having spent 6 years in the Satellite industry working on telecommunication and navigation payloads, she has been working at Cambridge Design Partnership since 2007, helping to design innovative products for the consumer and medical markets.
Carol's experience in running group activities and organisations started in her early teens, when she took on responsible positions in various after-school clubs, the Girl Guides, orchestras and choirs. She was Chair of the Astronomical Society at Imperial College, London, and later Secretary of the Institution of Electrical Engineers' Younger Members Section in the Solent area, as well as co-founder and Treasurer of the Young Professionals' Association at the Portsmouth site of EADS Astrium, where she worked for several years. In 2002, she co-founded Cosmos Education UK to give the charity a more permanent presence in Europe, and has been Trustee and Treasurer for it since. Carol is also a qualified skipper of sailing yachts and has led many cruising and racing trips.
Loading
---
In Kenya, Cosmos Education Kenya is Registered Society No. 26710.
In the United States, Cosmos Education is a Project of The Tides Center, a 501(c)3 non‑profit organisation.
In England and Wales, Cosmos Education UK is Registered Charity No. 1100278
Cosmos Education Zambia is registered under the Societies Act in the Republic of Zambia, Registration No. ORS/102/35/3017.