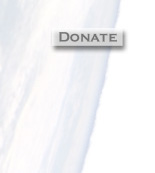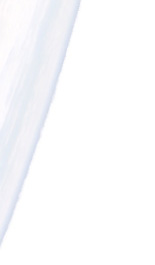 Cosmos Education Kenya
Cosmos Education Kenya is Registered Society No. 26710.
Cosmos Education is doing something incredible to the young people out here. By cross-cultural interaction and integrating different fields into their structure, it will continue to build a strong generation who appreciate school and Science Education. The upcoming local outreach team is geared up to co-operate and work towards reaping the benefits of its vision in the heart of Kenya.
Activities
Cosmos Education Kenya has been working with Total Eco Challenge and UNEP on the Plant For The Planet project. Peter Kanja has prepared this report (PDF, 11.8MB) on their work.
CE Kenya has also arranged for donated computers to be made available to schools and other institutions in Kenya. This brief report on the Computers Project (PDF, 58kB) outlines progress so far.
Contact
To contact Cosmos Education Kenya, send an email to [kenya at cosmoseducation dot org].
Committee
President
Dr Bridgit Syombua
Bridgit is a 23 year old Doctor of Veterinary Medicine from the University of Nairobi in Kenya.
Her involvement with Cosmos Education goes back to 2002 during a conference held at the UNEP headquarters in Nairobi. Since then she has been actively involved in Cosmos Education's activities: first as a member, and more recently serving in the capacity of the Executive Director and then President of CE Kenya.
Aside from Cosmos she is actively involved in child rights activism and youth empowerment, development and leadership initiatives in Kenya, and is a volunteer of the Kenya Red Cross society.
Vice President
Peter Kanja
Engineer, KickStart Inc. (formerly ApproTEC)
Mr. Peter Kanja has been consistently involved in education and technology for five years. He holds a B.Sc. Degree in Mechanical Engineering (majoring in Agriculture & Technology) from the University of Nairobi. For five years he has been an officer and an educator for Cosmos Education.
Through Cosmos Education Mr. Kanja has established links with schools throughout Kenya as well as the Kenyan Ministry of Education. He has also been very actively involved in the on-going UNEP "Plant For The Planet Campaign" since its launch in 2003. He is also the Cosmos Education Kenya team leader in the recently launched "The Billion Tree Campaign" by UNEP. All of this, Mr. Kanja has achieved while holding positions as a Design Technician in a non-profit making NGO called Kickstart Int. (formerly ApproTEC). Mr. Kanja has inspired students in schools and universities with his concept of "Think Big and Wide"!
Treasurer
Dr Evalyn Mwihia
Veterinary Surgeon
Dr Evalyn Mwihia is a recent graduate of the University of Nairobi with a Bachelors degree in Veterinary Medicine. She has also undertaken a higher diploma course in Management of Information Systems.
She has been a volunteer of Cosmos Education since the year 2004. She participated in the Under African Skies program in the year 2004 held in Kenya within the Nairobi area. She served as the Director of Education - Cosmos Education Kenya for one year. She has also participated in the recently completed,"Getting there ... professional insight 2007" program. She sees a great future in Cosmos Education and believes through science everything is possible.
Science gives us a peek at the past, a hope for the future and an understanding of the present.
Executive Director
Isaac Musyoka
Isaac was 19 years old when he joined Cosmos Education as a volunteer in 2004 and first participated in that year's Under African Skies (UAS), traveling across Kenya with other volunteers from around the world.
Growing up in different parts of Eastern, Central, and Nairobi, Kenya, brought Isaac face to face with the daily struggles of Kenyan youth. The lack of education and basic neccessities among most Kenyans strengthened his resolve to make a difference to those struggling for survival in the developing world. This ignited a passion for bringing about social change, and bridging the information gap between world's young people.
Apart from Cosmos Education, Isaac has been involved with The United Nations Environment Programme (UNEP) in Nairobi, Peace Child International in England, and hopes to resume his studies in International Relations with special focus on Human Rights, Conflict resolution and development.
Secretary
Carol Muli
Director of Education
Ben Kariuki
Loading
---
In Kenya, Cosmos Education Kenya is Registered Society No. 26710.
In the United States, Cosmos Education is a Project of The Tides Center, a 501(c)3 non‑profit organisation.
In England and Wales, Cosmos Education UK is Registered Charity No. 1100278
Cosmos Education Zambia is registered under the Societies Act in the Republic of Zambia, Registration No. ORS/102/35/3017.