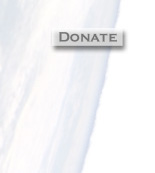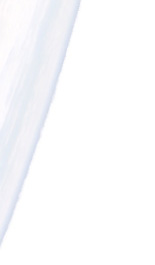 Cosmos Education assisted the following project through the donation of basic research needs (e.g. computer) and a small grant. The project leads are Nzeyemana Felicien (Burundi) and Incigul Polat (Turkey).
Pilot Project: Environmental Degradation in Burundi
Introduction
Environment is a precious gift from the nature that we¹re ever been granted by the all nighty. We have to keep it safe from any hurm. Unfortunately that is not always so since there many environmental conflicts particulary in Africa as Burundi is in the middle of Africa, it is then affected by diverse problems accuring in it¹s neighbourg countries such us war, migrations We can surely avoid a lot of environmental conflicts in monitoring then beginning in Burundi.
Analysis
Geography
Burundi is a tropical country of Africa. It has 27834 km square and is surrounded by Indian ocean at a distance of 1100 Km and by Atlantic at a distance of 2100 Km. It is on the shore of Lac Tanganyika and this one has approximately 33.000 Km square. Country of South hemisphere, Burundi is situated between 2°20¹ and 4°27¹ of south latitude and between 28°50¹ and 50°53² of East longititude. Burundi is near of equator. It is a stickler for the 30th meridian which pass through Saint-Petersbourg, Kiev, Alexandrie, the middle of Soudan in North hemisphere and the middle of Zimbabwe in south hemispere. Burundi is constituted by 5 ecologic regions : Mirwa, Imbo, Depression de l'Est, Crête Congo-Nil and Plateaux Centraux. Mirwa is a region of mountains. Imbo is a plane Crête Congo-Nil is constituted by high mountains over 2000 m of altitude. Plateaux centraux are areas of intermediary altitude while Depressions are lower lands.
War
Refugees from neighbour countries or inside the country increase needs in wood like above. The installation of sites of refugies will destroy again our environment Deforestation is also a consequence of war strategy; army or rebellion burn the forests.
Industrialization
Wood combustion, tea factory , four turnels, backery Vegetation in Burundi is mainly destroyed by formers, growing domestic animals (people burn vegetation to have tender one) draught, erosion. Land is badly and heavy exploited since people are not aware about modern and adequate technologies. This made some kind of vegetation disappear.
Wood combustion, tea factory and bakery. Industries preferably are implemented near water ressources particulary near our great gift of the nature : Tanganyika Lake. This causes water pollution and air pollution as they use ancient technologies : hydrocarbon. In some regions, water resources are decreasing. For example in the northern areas of Burundi, Northern Lakes are disappearing and people are dying from hunger. Some rivers become streams. In these region deforrestation was phenomenally great. Biodiversity has been deeply affected by pollution and other sorts of human activity : some kind of birds or animals disppeared or went to find new space, aquatic life becomes impossible.
Current Studies
For the question to know if there is any studies and NGO in the domain, there are just three NGO and a ministry having in charge environment. Have them the work effective ? We think we need to explore that domain. For the local contribution the ministry in charge of Youth has accepted to make offices at our disposal. Any way, we worked I and my team on it. We found that, since Burundi is very small country, a global study would be better. But areas which are very important in point of environment degradation are Mirwa, Crête Congo-Nil and Imbo. Both Mirwa and Crête areas have high altitude. Mirwa are under have the stress of population and very poor in term of vegetation covering that is why erosion appear menacingly the town of Bujumbura the lake Tanganyika thus the all Imbo region. Crête is covered with a thick forest of about 40.000 hectares but it is now disappearing because of burning and wood exploitation.
What Can We Achieve?
We must sensitize all people in general to safeguard our environment and young people especially on their responsibility in environmental protection. We want to build an independent network of communication to:
create nature clubs in all primary schools
spread environmental clubs through all secondary schools
encourage young people to work for master degrees in environment management
train monitors in environment skills
Loading
---
In Kenya, Cosmos Education Kenya is Registered Society No. 26710.
In the United States, Cosmos Education is a Project of The Tides Center, a 501(c)3 non‑profit organisation.
In England and Wales, Cosmos Education UK is Registered Charity No. 1100278
Cosmos Education Zambia is registered under the Societies Act in the Republic of Zambia, Registration No. ORS/102/35/3017.