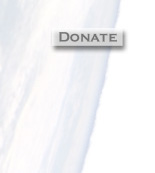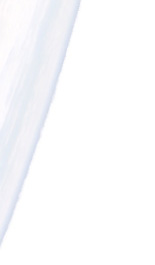 Under African Skies: Kenya, 2006
June 10 - July 8
Cosmos Education has brought its "Under African Skies" project back to Kenya. We have met with students in schools to discuss the role of Science and Technology in Health, the Environment and Sustainable development. Our visits involve hands-on activities to help build the confidence of young people in their ability to use critical thinking in their day-to-day lives.
The first two weeks of UAS were spent in the Nairobi area; the next two around Meru and Chogoria. The theme connecting many of the modules is Energy.
An opportunity to ask questions and consider careers.
Each visit involves an introduction of the whole UAS team and our goals; separation into smaller groups to work on modules - normally with each student working on more than one; and a closing session in which we answer any left over technical questions that the students may have, and discuss careers with them.
Each of our volunteers has worked with Cosmos Education to develop a module lasting around half an hour on a topic relevant to their own sphere of knowledge:
The Team
Lyndsey Toeppen (USA, Environmental Science): The Greenhouse Effect
Carol Lo (UK, Electronic Engineering): Electriciy & Magnets, Generators and Motors
Kevin Hand (USA, Geology & Astrobiology): Volcanoes and Geothermal Energy
Ernest Ngoliya (Zambia, Social Sciences): HIV/AIDS
Theo Banda (Zambia, Social Sciences): HIV/AIDS
Damian Smith (UK, Physics): Windmills, Energy and Wind
Sarah Barthelow (USA, Social Anthropology): HIV/AIDS
Billy Lombe (Zambia, Social Sciences): HIV/AIDS
Alex Tung (USA, Electrical Engineering): An Engineering Challenge
Camille Alleyne (USA, Aeronautical Engineering): Newton's Laws and Rocketry
Kelly Bunzeluk (Canada, Genetics and Space Studies): DNA and Genetics
Caitlin Sanford (US, Political Science and Geological and Environmental Studies): How to develop an energy policy
Peter Kanja (Kenya, Agricultural Engineering): Tree boring - understanding plant life
Isaac Musyoka (Kenya, Journalism): The Greenhouse Effect
The Project
Nairobi
Camille demonstrates a gas-powered rocket.
Our work has mostly been in secondary schools, though some primary schools have also been visited. All the volunteers have had to adapt to the different atmospheres and abilities present in the range of schools seen so far. There exists a disparity in funding levels between different types of public (state run) schools and this can translate to attitudinal differences in the students. We continue to feel that all of these students benefit from our work, whatever level they start from. The opportunity to try things out for themselves, interact with a range of new people, and the affirmation that they can do science is refreshing and encouraging for them.
Quotes from students
The students at Rungiri Secondary School kindly wrote some of their thoughts down before we left. Here are just a few representative ones:
"Basically I have learnt a lot of solving things. I have to decide in what comes in my way, how to solve. I'm the judge."
"The session was enjoyable. It's good that the guyz are making us see the importance of science in our every today life."
"I wish we can do this over and over again, because it seems to be very exciting."
"Thank you for coming. You guys really encouraged me and gave me hopes for my career."
"It was good and interesting. I have learnt that to fail is the first attempt in learning."
Meru & Chogoria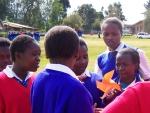 Thinking about how to engineer a better windmill.
The chance to visit and work in Chogoria and Meru was fantastic - it was a pleasure to make contact with students in a slightly more rural setting. Of course, the students here were just as keen on the different approach to learning as in the city, which made up for the slightly more difficult communication gap present in some schools.
Loading
---
In Kenya, Cosmos Education Kenya is Registered Society No. 26710.
In the United States, Cosmos Education is a Project of The Tides Center, a 501(c)3 non‑profit organisation.
In England and Wales, Cosmos Education UK is Registered Charity No. 1100278
Cosmos Education Zambia is registered under the Societies Act in the Republic of Zambia, Registration No. ORS/102/35/3017.