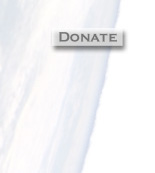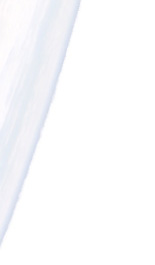 Cosmos Education
Cosmos Education had its beginnings in the USA. As the organisation grew it became apparent that regional branches in each country where there was support for the project were the way forward.
We are a major fundraiser and in-kind donation collector. To date, several tonnes of books and equipment have been shipped to Africa to help the schools that need it.
In the United States of America, Cosmos Education is a project of The Tides Center of San Francisco, California. The Tides Center is a non-profit/non-governmental organization (NGO) registered under IRS code 501(c)3. The Tides Center has been working to assist new NGOs for more than two decades and has a positive, well-established relationship with major foundations nationwide. The Tides Center provides Cosmos Education with an Employee Identification Number (EID) and handles all of our taxes and legal paperwork. As Cosmos Education grows, Tides also provides the infrastructure needed for staff payroll, insurance, and benefits.
The Postal Address is: Cosmos Education, c/o Kevin Hand, 4638 Los Feliz Blvd. Apt 1, LA, CA 90027, USA
Email can be sent here.
Alex Tung
Alex has been a fantastic leader and volunteer in Cosmos Education since 2002. On the 24th of March, 2010, he lost his battle with cancer. We are greatly saddened by the loss of our close friend and colleague.
Laura Ashman
Cosmos Education mourns the loss of a dedicated friend, supporter, and volunteer: Laura Ashman who passed in June, 2009.
Learn more about CE-USA!
Download our latest overview document and flyer.
Newsletter - 2008
Cosmos Education USA has produced a newsletter describing our activities this year. We hope you enjoy reading about what we've acheived.
Support Us
To support our work through a donation to Cosmos Education, please see the donate page.
Committee
Vice President and Executive Director

Dr Kevin Peter Hand
Kevin is a planetary scientist/astrobiologist with NASA's Jet Propulsion Laboratory in Pasadena, CA. His research focuses on the origin, evolution, and distribution of life in the solar system. Specifically, his work involves both theoretical and experimental research on the habitability of Europa's large sub-surface ocean (Europa is Jupiter's second large moon). His work has brought him to the Dry Valleys of Antarctica, the depths of the Earth's oceans, and to the canyons of Namibia. He has given numerous talks at events and symposia to serve under-represented and minority communities, and he has been featured in an internationally released Disney IMAX film. He was born and raised in Manchester, Vermont.
Kevin founded Cosmos Edcuation in 2000 after hitch-hiking through sub-Saharan Africa and giving talks in schools along the way. During those travels he met many teachers and made many new friendships that would serve as the early seed for the Cosmos Education team.
Treasurer
Dana Schmidt
Dana joined the Quality Education for Developing Countries initiative at the William and Flora Hewlett Foundation in October 2006 as a recipient of the Tom Ford Fellowship in Philanthropy. The fellowship is offered through Stanford University\'s Haas Center for Public Service. She graduated Phi Beta Kappa from Stanford University in 2005 with an undergraduate degree in Economics and African Studies. As an undergraduate, Dana spent time teaching secondary school students in both Kenya and Zambia. She also spent the summer of 2005 as a Philanthropy Fellow at the Foundation, working with the Regional Grants and Philanthropy programs. In 2006 she completed her masters degree in International Educational Administration and Policy Analysis at the Stanford University School of Education, writing her thesis on the impact of the elimination of primary school fees on enrollment in Kenya
Director of Education
Eric Wanless
Loading
---
In Kenya, Cosmos Education Kenya is Registered Society No. 26710.
In the United States, Cosmos Education is a Project of The Tides Center, a 501(c)3 non‑profit organisation.
In England and Wales, Cosmos Education UK is Registered Charity No. 1100278
Cosmos Education Zambia is registered under the Societies Act in the Republic of Zambia, Registration No. ORS/102/35/3017.